Introducing A Customized System Of Market Domination!
A Breakthrough Concept That Fuses Search Engine Optimization (SEO), Social Media Optimization (SMO) and Branded Video Optimization (BVO) Into One To Create A Blanket, Niche Market Covering. A System That Legally and Ethically Elevates Search Ranking To # 1 Front Page Positions While Making Competition Invisible. A System Grounded On the KLT Principle That Says "People Do Business With Others They KNOW, LIKE And TRUST!"
The Proper Compounding Of These Three "Force Multipliers" Will Exponentially Increase The Number Of Ideal Clients Coming Through Your Door Who Are At The Point Of Buying And Want Your Products Or Services Now. This Is Your Path To Exploding Growth And Once Fully Operational, Will Be Your Competitors Greatest Nightmare!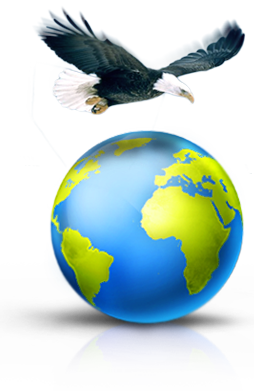 Discover Today How "Force Multiplication" Is Tooled To Cut Your Marketing Cost In Half, Give You A 251% Return On Investment (ROI) And Increase First Time Buyer Revenues By 27% Almost immediately! You Are About To Uncover A Plan That Will Position You To Dominate Your Niche Market In The Next 180 days; A Plan To Capture Loyalty So Your Ideal Clients Will Come To You The Next Time And Every Time They Buy!
The Domination System accesses three powerful strategies known as "Force Multipliers", a military term used for overthrowing a specific area or regime in order to control or dominate. When the three Digital Force Multipliers (SEO, SMO and BVO) are compounded into a larger, single system, then an exponential or multiplied effect is created. It is in this synergized climate that companies will dominate a market with their niche message-to-market match.
Today's business leaders are finding that ignoring the New 21st Century Web Marketing Technology is akin to signing a Death Warrant for their business. No longer is it about the company who has the largest budget for advertising and the most ads on TV. Smaller local businesses are beginning to stand shoulder to shoulder with giant branded companies. Small companies are walking off and leaving "slow to act" corporate competitors in the dust. Those who doubt the effect that 21st Century Web Marketing Technology is having on bottom line revenues and fail to act will be out of business in 24 – 36 months or just barely continue to survive.
The 21st Century has changed the rules of marketing and sales forever. Clients no longer shop and purchase as in the 1990's. This is a new day, a better day with better rules for entrepreneurs who want to fully enjoy life and business! It is the same Old Spirit of Entrepreneurship, in the Free Market System, incorporated into the Speed of New Web Technology Systems! We say it is: The Spirit of the Old with the Speed of the New!
Discover how you will build an Expert Presence online and Exponentially increase your Revenues and Personal Income in the next 12 months! Learn how to take massive action by differentiating yourself so far beyond your competition that you become a Category of One in your target niche market! Remember, Sameness is Insignificant! Murdock's Law states, "Significance belongs to those who have a defined difference". The ability to solve a problem will define your difference and create your significance. People will only see your significance when you have a proven system to solve their problem. Just as importantly, the only way people will know of your significance is if you are visible to them where they are searching on the Web.
Take control of your business as you embrace the advantages of 21st Century Web Marketing Technology. See how it offers a new era of Accelerated Business Growth and notice how you will quickly compel your target market to choose you and only you, every time, over all your competition.
Client Proof Reviews
What I like most about Blueagle Marketing is that you made some promises that you delivered and you delivered exactly what you promised.
– Mark Black, COO, Acuity Brands Lighting Company
In three weeks I was on the map, new clients were calling, sales were climbing and I was number one on Google search engine.
– Dave Eagle, President, Eagle Classics Auto Restoration. www.EagleClassicsInc.com
Finally a marketing system for businesses that long to realize the potential for growth that Blueagle offers.
– William Burgin, Retired Business Owner
After a couple of years of coaching with Dennis Eagle, I took a Management Position in Customer Service with Davidson Liberal Arts College in Davidson, NC. In two years the college moved up from 172 out of 180 to be #1 in the nation, in customer service. I am thankful for the Blueagle Marketing Team!
– Michael Henshaw, Five Star Chef
"With a history of huge business growth from the ground up Dennis has taken his experience into his dream job with a proven system grounded on the KLT Principle that says "People Do Business With Others They KNOW, LIKE And TRUST!"
Dennis uses this principle to garner million dollar clients who understand the value of his niche marketing systems. If you are looking for someone you can trust to take your business marketing through the roof you will want to talk to Dennis. I know, like and trust Dennis and I know you will too."
Glenn Dietzel, Business Coach